The British sailor Alex Thomson has said that he wants to again go for glory in the 2020 Vendee Globe round the world race.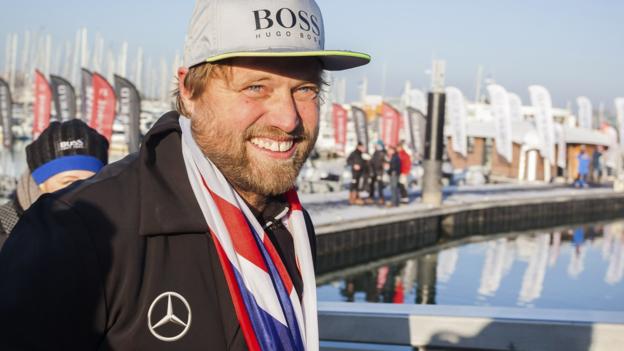 Thomson has completed this year's Vendee Globe in January in the 2
nd
position and he wants to better his performance in the 2020 Vendee Globe. He had a wonderful battle with Frenchman Armel Le Cleac'h for the first place.
Thomson said that he finished the Vendee Globe in the 3rd position last year and this year he touched the finishing line in the second position. He feels that there is only one way to go from here and that is to win the Vendee Globe race. He realizes that it is a really huge task and is looking to get the sponsors and the team to fall in line with his ambition.
He has so far taken part 4 times for the Vendee Globe title. He was in the lead position for the first half of the race. The performance of the Hugo Boss boat suffered a hit when it had a hydrofoil break around Christmas time. This gave Armel Le Cleac'h the overtake Thomson and claim the lead. Thomson did not surrender to this issue and fought all the way.
Thomson said that the Vendee Globe is a very testing and challenging race and everyone taking part in this race must be ready to face quite a lot of unexpected turns and twists along the way. Thomson feels that the people around him has been the driving force and believes that with a right team he can challenge for the title.
Thomson is taking a small break from the racing scene. He has decided to go on a sailing holiday with his wife to the Caribbean next month. After this small vacation, he will be back into the racing fold once again.